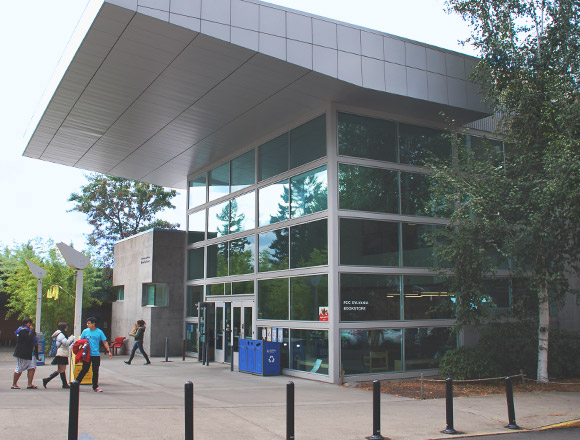 Fall Term Textbooks - Available Tuesday, September 5th
Fall Term Charging – begins Tuesday, September 5th
PCC FA ends Saturday, September 30th
Scholarship, Grant, VA end Friday, October 20th
All other accounts end Friday,November 9th
Store Hours – In-person sales Monday through Thursday 9:00AM-3:00PM

Online order customer service hours

Monday – Friday 8am – 3pm
All Campus Buyback
Contact Us
Customer Service: 971-722-4704
Textbooks: 971-722-8119
Computers/Electronics: 971-722-4708
Online Orders: 971-722-4715
Follow @pccbooks on Twitter

Please visit us on Facebook for more information, updates and promotions.


The information that is provided on the textbook page is the best information we have available at this time.
Textbook information & pricing is subject to change as we receive updates from faculty and publishers.
The bookstore is not liable for purchases made by you from other sources using the information provided by this site.
Notice: The "Faculty Adoptions" link is for use by our faculty only.
Financial Aid Charging in the bookstore may be available if your funds have been awarded.
Shopping in person? Local checks in the amount of the purchase are welcome when
accompanied by a student ID card with a current term sticker, or a current term billing statement and photo ID.
Each PCC store accepts VISA, MasterCard and Discover for purchases.